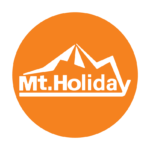 At Mt. Holiday, our mission is to foster community connection through accessible and affordable outdoor recreation throughout all four seasons. Guided by a steadfast commitment to our vision, we strive to develop a community-based, family-oriented, and year-round recreational facility with a special emphasis on supporting disadvantaged youth.
For those seeking an unparalleled Mt. Holiday experience, we are thrilled to offer boundless enjoyment on the slopes, a warm and inviting atmosphere, breathtaking views, and a plethora of snow activities. Our extensive selection caters to all preferences, ages, and skill levels, ensuring a memorable time for everyone. We eagerly anticipate your presence at Mt. Holiday as we embark on the forthcoming season. Join us and embrace the ultimate holiday getaway like never before!
2023-24
Season Passes Available
Experience the exhilaration of the upcoming 2023-24 winter season with Mt. Holiday Passes now available for purchase! Step into a world of snowy adventures and create unforgettable memories on the slopes. Whether you're an individual seeking solo thrills or a family looking for shared excitement, our range of passes caters to your unique needs. Don't miss out on this opportunity to elevate your winter experience. Secure your Mt. Holiday Passes today and get ready to embrace the thrill of the season like never before!
Mt. Holiday
Kristi's Story
Visitor Testimonials
Happy Guests
Can't wait to go back. Was a highlight of our trip north!
Staff was amazing. Night zip was best experience ever. These Wisconsin girls will be back!
So on a spur of the moment trip, we left Fort Wayne, IN and decided to head to Michigan. One idea was to go zip lining, and calling all the big name places, they all were booked for today. I saw Mt. Holiday had zip lining, called and they had us down for noon. I have never zip lined in my life, so I was a little nervous to find out this was their opening weekend for this adventure. Our guides, Mark and David put our minds at ease. A 10 station, absolutely heart pounding fun time had a smile permanently on my face! Do yourself a favor and go! Hands down the most fun ever. Mark even took some photos of us and sent them to us. Great job guys…we will be back!